Online shopping has always been cheaper and less annoying than looting all the shops and malls and in the current situation it's a real life saver!We choose 5 awesome games under €5 which you can become your quick problem solution. We'll even tell you who'll like them the most!
Who will like it: Whoever you don't like but you have to give something, the neighbor's kids, that kid from your class that thinks he's very smart
Current price:

€

4.99


The game started from a Kickstarter project and now has lots of fans all over the world. It's really cool if you're into space strategies and have a real passion for destroying stuff (especially planets) It's a great starter pack for The Young Maniac.
Who will like it: Everybody!
Current price: €5.69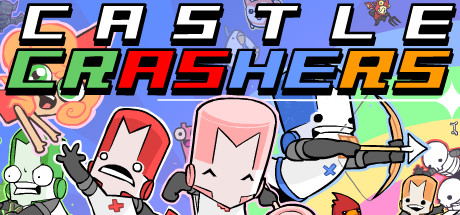 True 100% fun! Awesome hack and slash game, featuring four small bad-ass knights with unique superpowers. If you have a joystick, you may miss Christmas! It's a great gift even for people which are not into gaming.

Who will like it: All teenagers, your stupid roommate, your pimp-wanna-be school mate, most non-females +your annoying cousin
Current price: €2.87


It's a doggy-dog gangsta open world out there and you're here to take it over with a gun, tracksuit attitude and a bit help from your homies! The game is a great gift, cause it give lots of opportunities - car theft, gun theft, tank theft, prostitute theft, doing laundry, mob war or every other thing teenagers are doing.Why are they not calling it "Russia's Toughest: Simulator" ?
Who will like it: Your grandfather, your father, your father-in-law and your sister's boyfriend
Current price: €4.49

You are Geralt of Rivia, a professional monster slayer, a medieval jedi and a hardcore bad-ass assassin! The story plot is twisted as your sister in her freshman year, but let's just say that you'll have some crazy action while bodyguarding, assassinating, making a siege or just investigating around a medieval open world!


Who will like it: The crazy war veteran uncle,the zombie fan, the sociopath living next door, everybody who loves John Rambo!
Current price: €4.39
You're on a tropical paradise gone mad, a new zombie race is rising and you're the one who has to stop them, of course starting with a machete or a small axe ... Test your surviving skill by using everything you can find around your, from pineapples to machine guns in order to build a safe base. The pack includes all seven games and DLCs.
If any of those don't work for you, please feel free to check our section for games
under €10
or keep an eye on our every day special deals and speed Flash Sales!
Just don't forget that Christmas it's not all about receiving, but for family! That's why we recommend you to buy Castle Crashers!